USS Discovery NCC-75453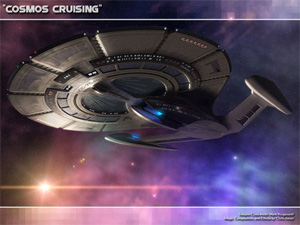 The USS Discovery, NCC-75453, is the first of the Discovery class vessels, designed with the specific intent of furthering exploration in the Delta Quadrant. The ship boasts a crew compliment of 400, and state-of-the-art technology.
With state-of-the-art technology and a talented crew of 400, the Discovery can be depended to be found on the forefront of scientific, exploratory, diplomatic, and when necessary, combat frontiers.
Discovery Official Website: http://ussdiscovery-pbemrpg.tripod.com/
page revision: 7, last edited: 11 Jan 2009 16:26